Welcome to Columbus Family Dental
Revitalizing smiles one patient at a time.
Columbus Family Dental is uniquely focused on you.
Great dental care is just around the corner.
Family Dentistry, CEREC Crowns & Implants, Cosmetic Dentistry, Braces & Invisalign, Veneers…
"I really enjoy going to this office for cleaning and dental work. The staff have great energy and make me feel welcome."
Family Dental
Early Dental Care to Orthodontics.
Full-circle family dental.
Crowns & Bridges
One-visit crowns & bridges.
CEREC Technology for precision & comfort.
Cosmetic Dental
Whitening, veneers, and more.
Find your best smile.
Orthodontics
Traditional Braces, Invisalign,
and ClearCorrect aligners.
Invisalign
Invisalign is a great alternative to traditional metal braces with their brackets and wires, as it uses clear appliances called aligners. The Invisalign System combines advanced 3D scanning and computer graphics technology with 100-year old science of orthodontics for an easy way of straightening your teeth without letting everyone know.
Patient Referrals
Refer family and friends to Columbus Family Dental. Get a $50 Amazon gift card when your referral makes their appointment. For existing Columbus Family Dental patients only.
Botox
If you're looking for a way to rejuvenate your smile, Columbus Family Dental is proud offer Botox injections. Our doctors are AAFE certified and specialize in treating conditions like high lip lines, jaw pain, and tension headaches using Botox. Schedule a free consultation or ask about Botox during your appointment.
Columbus Family Dental Doctors
Family-Focused, Friendly, and Available Doctors
We're committed to making your dental visit as comfortable and convenient as possible, from the moment you arrive to the our clinic through any and all dental procedures you may have. Expect personalized treatment, catering to your specific smile, and a friendly family-first approach from our doctors. Our doctors care deeply about preventing tooth, mouth, and bite problems before they start. When you come to our practice, we know that every patient's visit is important. Our doctors, hygienists, and staff work together so you get the most out of each appointment. Columbus Family Dental will make sure all your needs are met and take time for individualized consultations in order find solutions tailored just for you.
Premium Dental, Close to home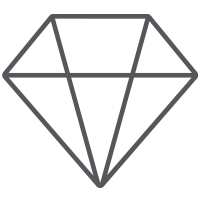 EVERYTHING DENTAL
Comprehensive Dental Care
Orthodontics and Invisalign
Family & Early Dental Care
CEREC one-visit Crowns
CEREC Dental Implants
Total Reconstructive Dental
Dental Veneers    
Close to home
Located in the heart of of Columbus off HWY 151, by the Prairie Ridge Clinic. 
.
available & flexible
New patients are always welcome at Columbus. Because of our large staff of doctors and hygienists, we are able to see a lot of patients daily. We accept most insurances and offer third-party payment options. Don't have insurance…no problem. We'll work with you to make sure you get the most from every visit. 
"…friendly and welcoming"
"I've been going to Columbus Family Dental for the past few years and the staff is always so friendly and welcoming. My dentist is very knowledgeable and is great at walking me through recommendations for any procedures that I need to have done."
Taylor, Google Review
"Great dental practice! Both Dr. Emma and the hygienist, Becky, were very friendly, thorough, and efficient. They made going to the dentist an easy and painless process."
Sarah, Google Review
"I have had the best customer service"
"I have had the best customer service, and Dr. Adam has went above and beyond my expectations. He has went out of his way multiple times to work around my work schedule to fit me in."
Cynthia, Google Review
"I called and told them I was in severe pain and they had me come in immediately…even though I have never gone there and am NOT one of their regular patients! That was amazing to me that they would find time for me! They have huge hearts!"
Dawn, Google Review