Make an Appointment
Call us during clinic hours at (920) 623-5559 or request an appointment online with the form below.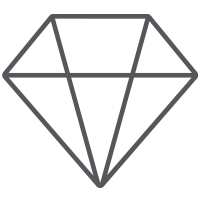 EVERYTHING DENTAL
Comprehensive Dental Care
Orthodontics and Invisalign
Family & Early Dental Care
CEREC one-visit Crowns and Implants
Total Reconstructive Dental
Dental Veneers    
Close to home
Located in the heart of of Columbus off HWY 151, by the Prairie Ridge Clinic.
available & flexible
New patients are always welcome. Columbus Family Dental accepts almost all insurances and offers third-party payment options. We believe in helping everyone, no matter what their insurance situation may be. Come visit us today.
Online Appointment Request
Frequently Asked Questions
Does Columbus Family Dental accept my insurance?
Columbus Family Dental accepts most insurances and offers third-party payment options. We'll work with you to make sure you get the most from every visit, even if you have no insurance. Call us during business hours if you have questions about your insurance.
What if I have an emergency?
Accidents, sports injuries, and age happen. For emergencies call our practice during business hours and we'll get you our your loved ones back to smiling as fast as we possibly can.
Does Columbus Family Dental offer payment plans?
Yes. We offer C​are Credit​ as a payment plan option. Talk to us about this option and how it can help you get the treatment you need.
Is Columbus Family Dental accepting new patients?
Yes, Columbus Family Dental is always accepting new patients. We have many new patient rooms and five doctors, allowing us to see more patients daily.
What can I expect as a new patient?
One of our staff members will compile your medical and dental history during your first visit. We will then examine your teeth and gums, screen you for oral cancer, make X­rays of your teeth as needed, and complete a TMJ (temporomandibular or jaw joint) exam. After we review your dental profile, we will discuss a diagnosis with you. We will discuss your options for treatment fees or payments, and help you determine the best plan to fit your needs. During regular follow­up visits, we will examine your teeth and gums, screen you for oral cancer, clean your teeth and make plans for treatment, as needed. We will discuss any pain or problems you may be experiencing and answer any questions you may have.